Fishing Report Ucluelet BC April 26, 2022
Fishing has been fairly good that past couple weeks. The Chinook salmon are mostly in the small range but there are always a few teens biting as well. The best bites have been just out of the harbor around the tide or early morning. Of course there are sporatdic bites too. Best flyers are normal patterns on the small spoons and needle fish hutchies as bait is small. Right now we have a 27 and 29 foot boat in the water so we can do groups up to 6 per boat. There are a few halibut around as well but you have to be out on the right conditions which don't happen as often this time of year. The weather will get better for offshore trips soon though as May comes around.
Here are some pics from the past week. The weather was not favorable for taking pics on some of the days.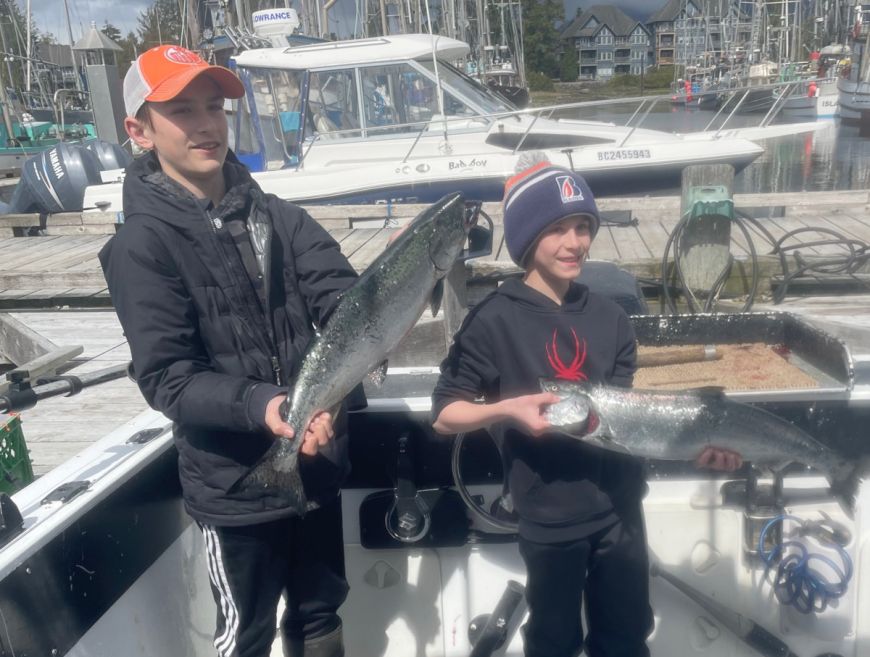 April 22, 20222
April 22, 2022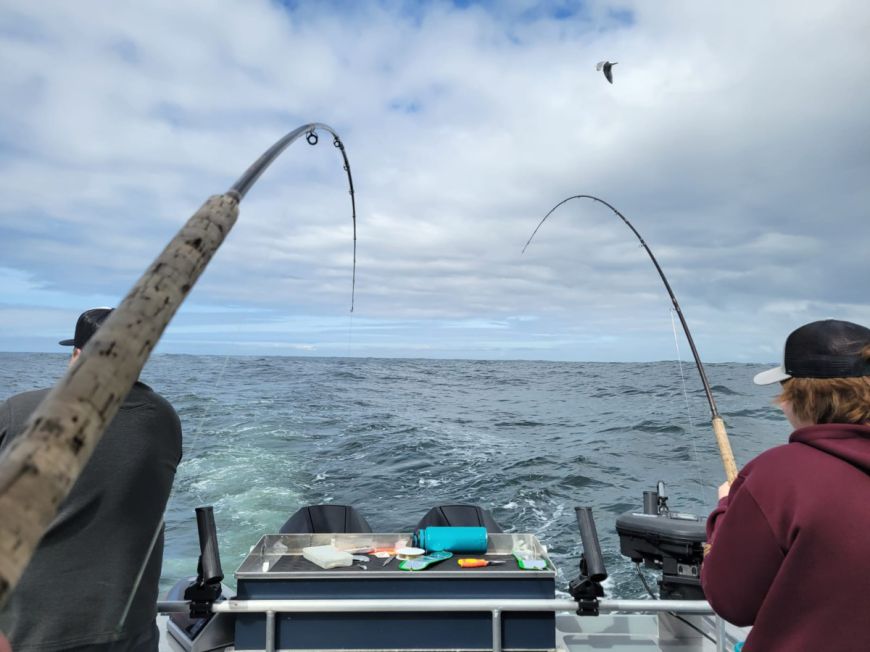 April 22, 2022 triple header on 29' boat